Industrial
Cement adhesives
Cementitious thin bed adhesives are used to adhere ceramic tiles, to build walls of aerated concrete or lime stone bricks and to install exterior insulating finishing systems (EIFS).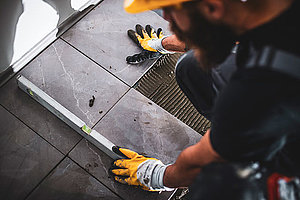 They offer an easy and light workability, a high efficiency and guarantee a long durability.
Cement tile adhesives have to be easy to trowel. They must provide long embedding time, high slip resistance and sufficient adhesion strength. These properties can be influenced by Tylose® MC. Adhesives for block laying are used to build up walls of aerated concrete blocks, sand-lime bricks or standard bricks. EIFS adhesives ensure an excellent bond between substrate and insulating boards. Tylose MC improves the workability of EIFS adhesives and increases both adhesion and sag resistance.