Industrial
Personal care
Personal care products include all areas of nurturing and decorative cosmetics. Nurturing cosmetics include hair care, skin care and oral hygiene. Decorative cosmetics include make-up, powder, eye shadow and mascara.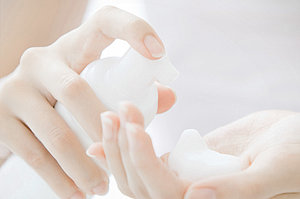 In addition to the thickening effect, Tylose improves the foam stability of bubble bath, preserves moisture during a perm treatment, increases the stickiness of adhesive creams, acts as a binder in powder make-ups and eases the distribution of colouring agents in the hair.
Being a physiologically harmless cosmetic additive, Tylose offers a multitude of applications in the field of personal care.